Met up with my group of nonsensical girls - Steph, Ver, Kaman and Maliang. HAHA!
It was a gathering and also an early birthday celebration for Kaman. :)
Haven seen her for very long already!
Dinner at Nihon Mura (also known as Suki Sushi) at Hougang Plaza, 3rd floor.
The best thing there for buffet menu is that the salmon sashimi is FREE FLOW!
YES, FREE FLOW so for salmon sashimi lover MUST go there!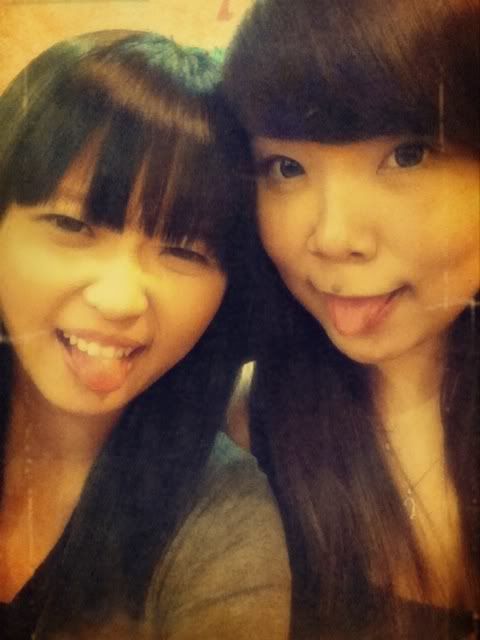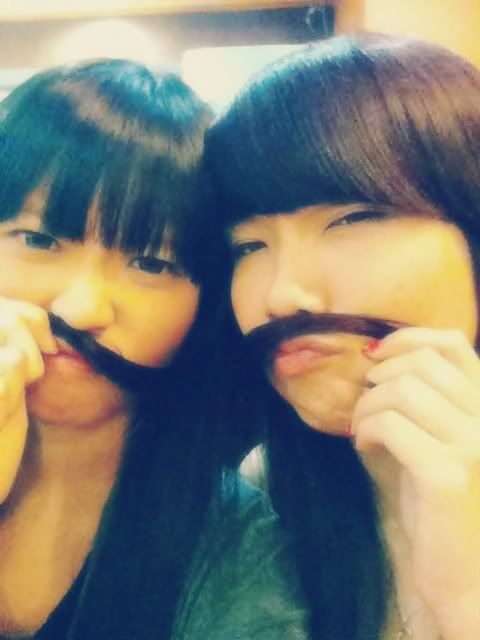 My twin, Steph. Dont we look alike? Hehheh..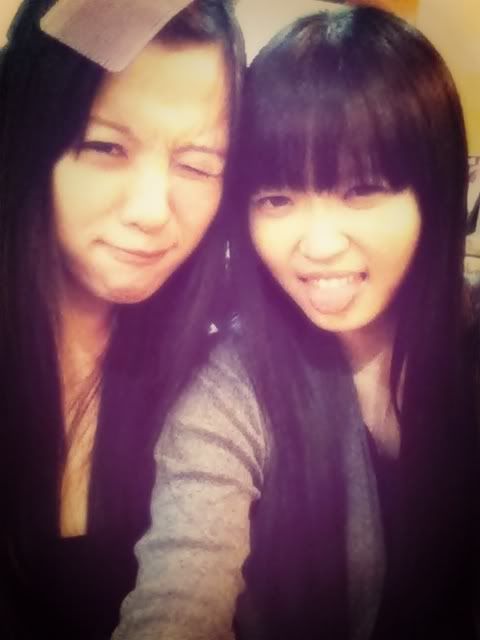 After our dinner, Steph drove us down to Haibin for prawning.
Veron and I didnt prawn as we gonna leave before 12am.
Sat there chit chatting and see people catching prawns. HAHA.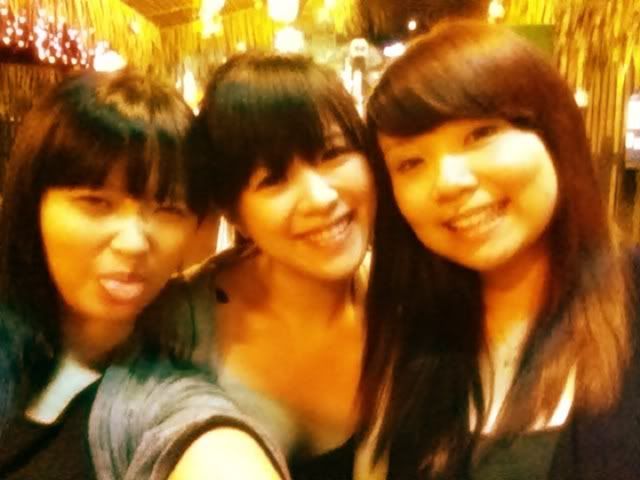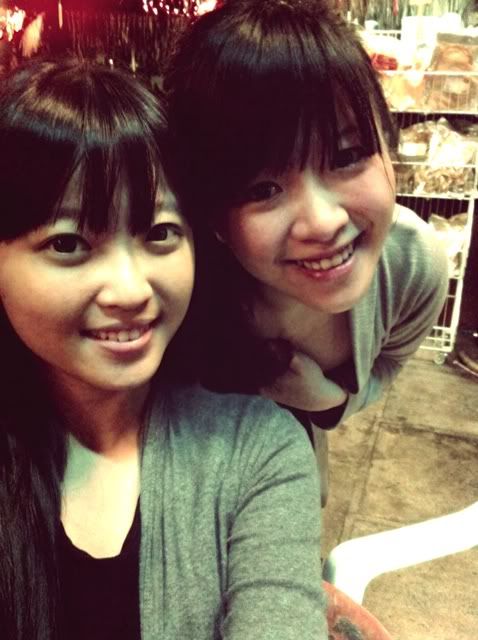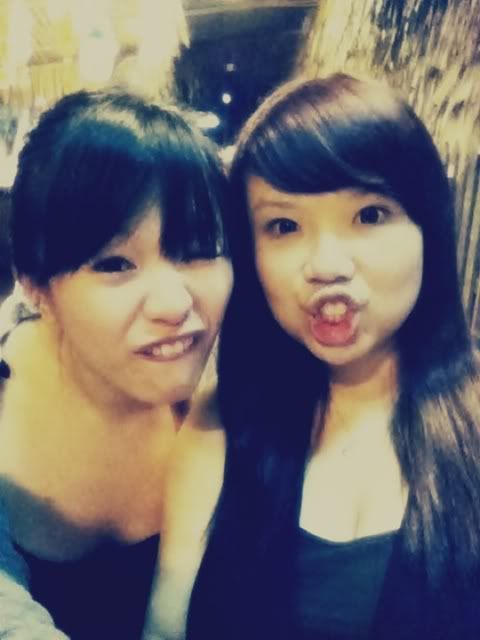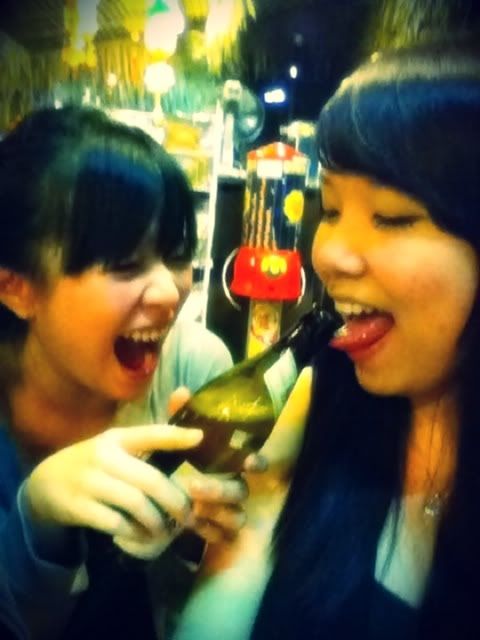 Veron and I left at ard 1130pm.
Sadly, we didnt get to try the Chocolate Banana cake that Steph baked for Kaman. :(
Anyway, Happy Advanced Birthday to Kaman! :D