In the morning, i complaint bored.
But we got things to do after 3pm.
Oh, we gt to lao yu sheng today also..
Haha.. yes its early~
MEET MY NEW FRIENDS. (: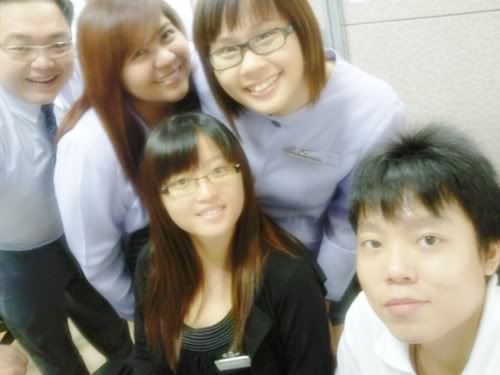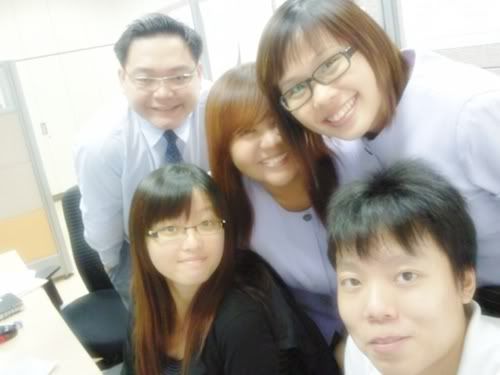 They are Clara, Nora, Yeeboon & Tommy.
After work today, met up with dear for dinner then movie.
Watched True Legend.
The fighting is nice.
The show is not bad.
Just that i hate that they censor quite a lot and they did not censor it well.
You can see that the scene jump here and there. -.-
Might as well that rate the movie and dont censor it. Damn!
After which, dear had a sudden craving for ice cream.
So we went Ben & Jerry.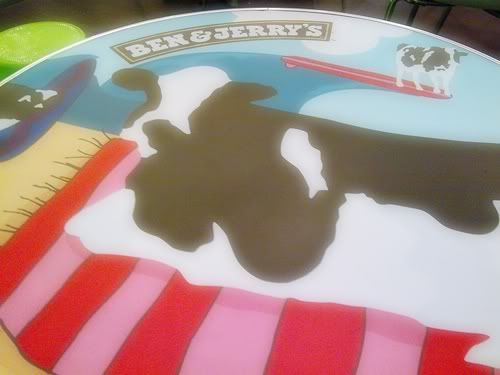 Yum Yum~!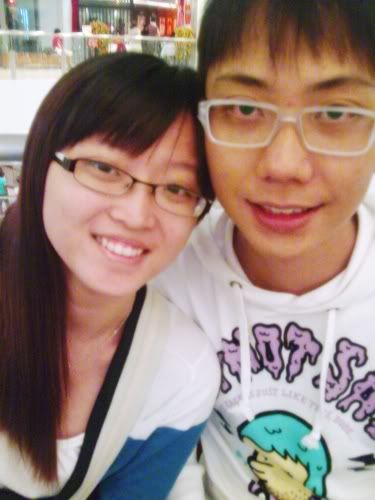 Haha.. He changed into a new specs today..
Yup, he asked me try it on.
And i look weird in it lah.. -.-
After which, we went home at ard 10pm.. :)
Reunion dinner tomorrow..