Its rather a long day for me today..
And i dunno why i felt breathless on my way walking home after the meeting.
BTW, i kinda got a 3mth temp job at SGH.
So i went down to sign the Letter of Employment.
Will be starting next week Monday.
Hope everything goes well.
The working hours is kinda long. =(
I just need the money, so i have to endure!
After which, i went to Veron's house.
YUP! To see my dear god daughters.
Eriko seems so happy today!
Wonder what she's thinking..
She kept giving me her wide smile.
On the other hand, Erika is so cute.
Trying to crawl, i video it down.
Twiny really make me feel so happy today. =D
After which, Veron decided to go Chinatown to get CNY clothes for Twiny.
Bus-ed down to Chinatown.
And so...
In the bus...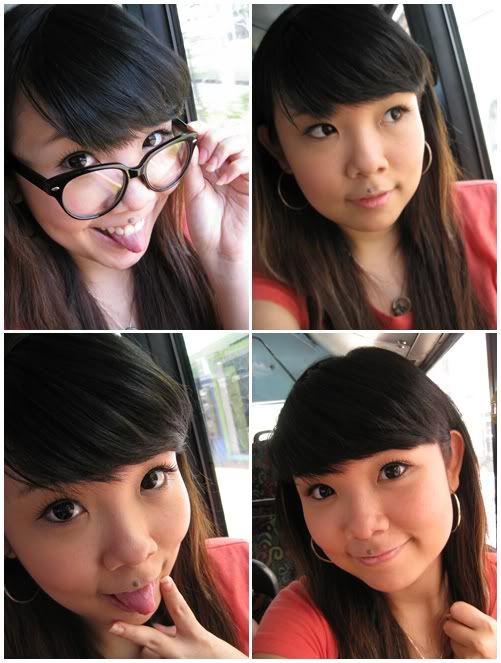 Yes, she's doing her most favourite thing when i am out with her.
Never fail to flood my camera with her narcissism! HAHA! =X
But i still love her.. tsktsk~
We found twiny CNY clothes within 30mins.
VERY FAST RIGHT!!!
Got a cute qipao for them.
Then we went to This Fashion because she wanna see clothings.
But didnt get any in the end.
So we went back.
I guess we kinda have fun taking pics while waiting for 851 back Yishun. =O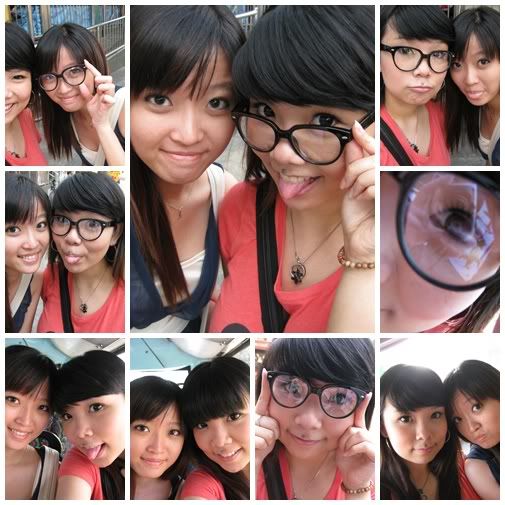 I finally reach home at ard 7pm.
Feeling very tired.
And till now i haven even touch my MASS COMM module.
Exam tomorrow!!
Ahem i skipped the sunday lesson last week.
"Escape" to dear's home and ton until yesterday.
Something random.
Hahaha....
I arent posting it in FB. (:
KKK.
I am done.
Its either i go sleep now, wake up early tomorrow and study.
OR, i study abit now, tomorrow wake up ard noon and study again until the exam hall.
I guess choice one sound better? ;P
BYEBYE!