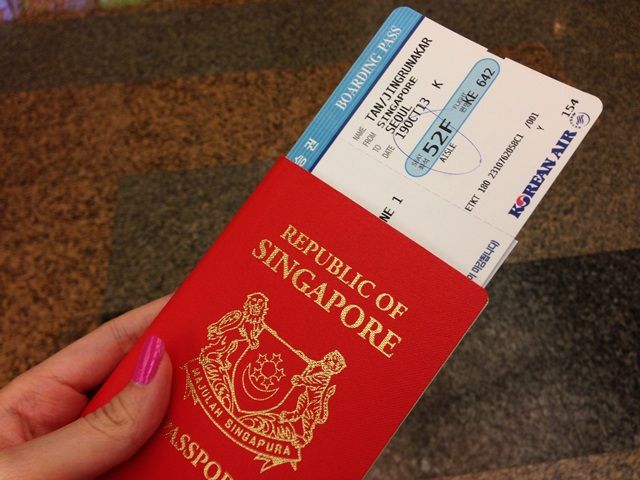 You cannot imagine how excited me and my friends were when it was time to head to South Korea!
It's been always one of my dream to go there.
Moreover, we went on the Autumn season which means double Happiness!
Trip was from 19~22 October 2013.
We took Korean Air and it was first time taking that flight.
No transit flight, a straight 6-7hrs of flight to South Korea.
For the whole flight, I didn't get a bit of sleep, damn kelian lah..
Not sure if its cos of the environment that affect my sleep or I was too excited. LOL!
OK! Some in flight photos...
Small pillow and blanket provided.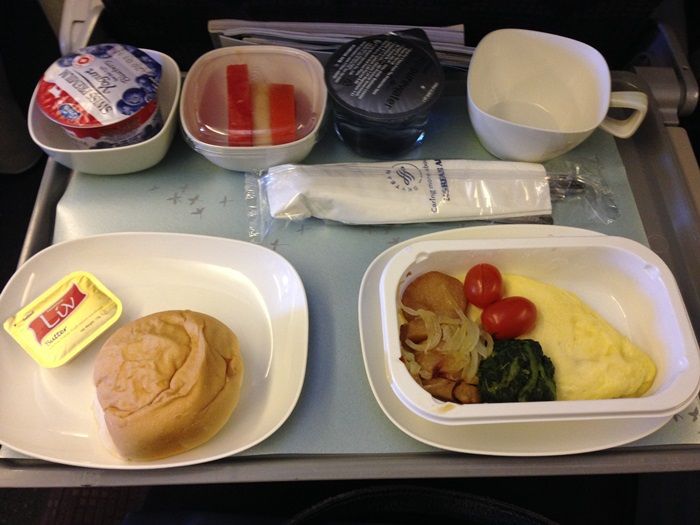 My breakfast.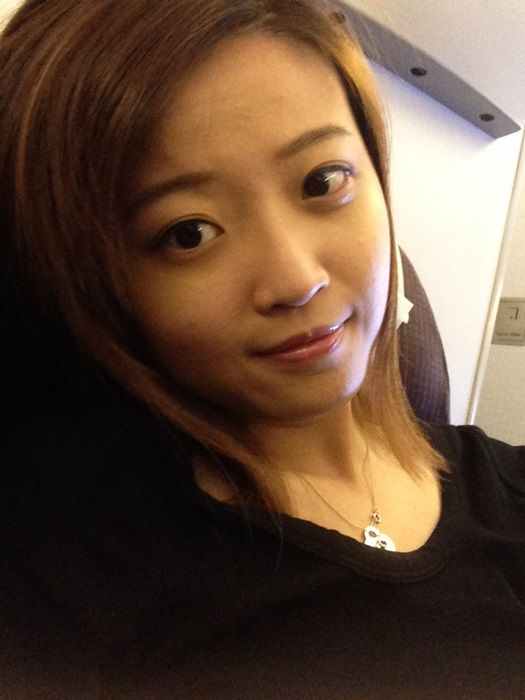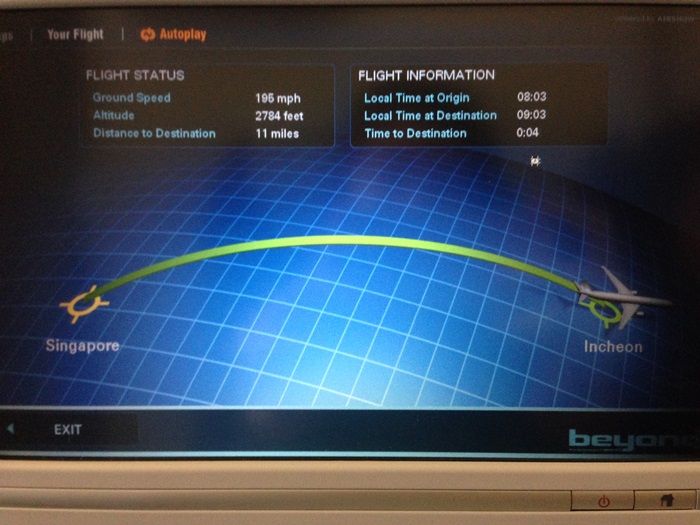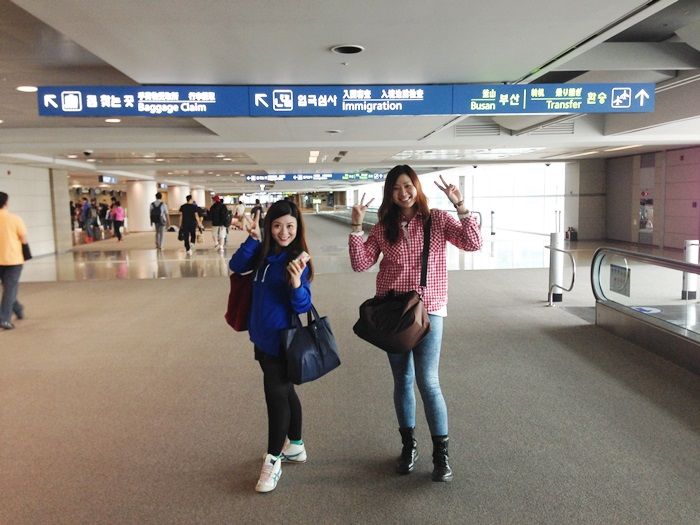 So we reached Incheon Airport at around 8am+ in the morning.
After custom clearance at Incheon Airport, we went to find the counter to purchase the data roaming.
They called it the WiBro Egg from KT Olleh.
Forgot to take a pic of it and this is what I found on the web.
It look something like this.
After that, we went to buy the bus ticket (Cost KRW15,000 for 1 way trip) to Gangnam bus station.
From Gangnam station, we took another long bus ride to Sokcho for 2D1N stay.
We took this bus 6020 to Gangnam Station.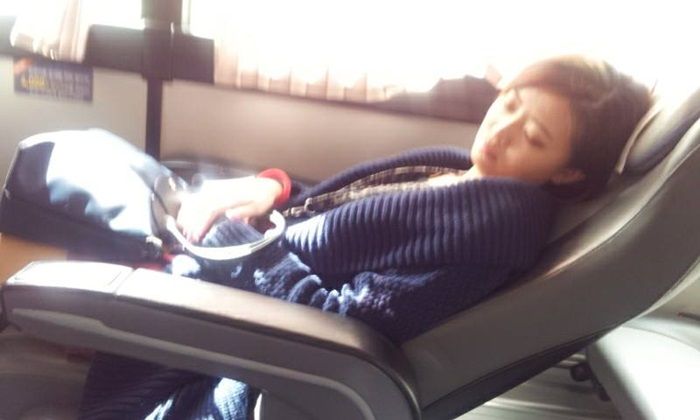 I was too tired that I napped for awhile.
Janice took this pic without me knowing.. 0_0"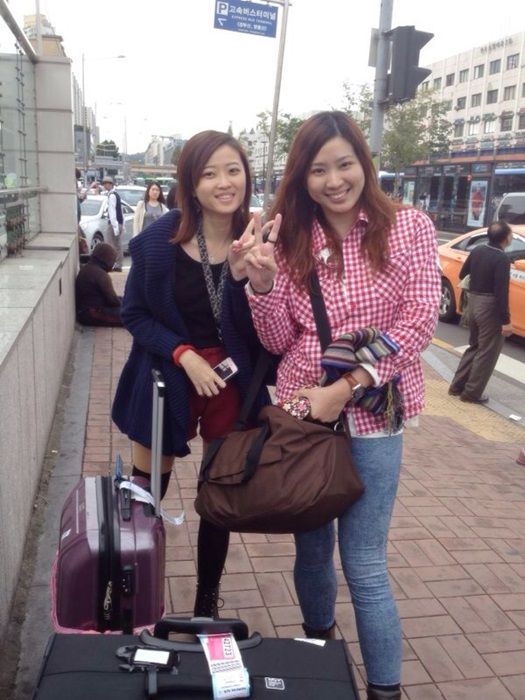 Finally reached the stopped outside Seoul, Gangnam Station.
Stepped out of the bus and feeling the cold weather~
After which, we went to look for the bus station and get the bus ticket to Sokcho.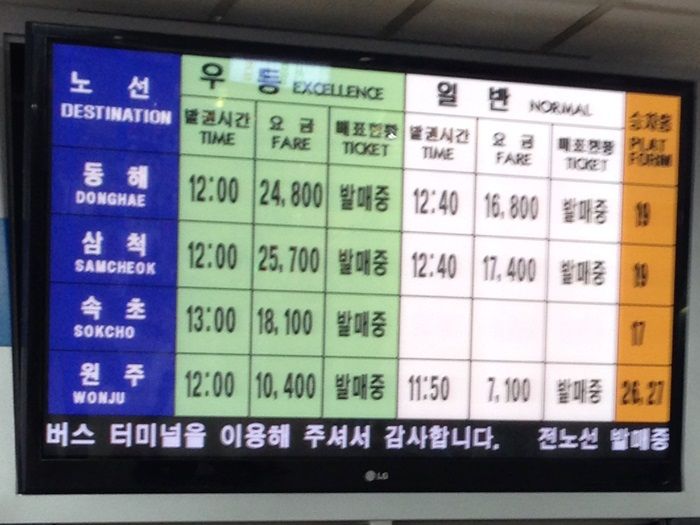 They have a screen project the price and the destination.
Take a look and find where you want to go.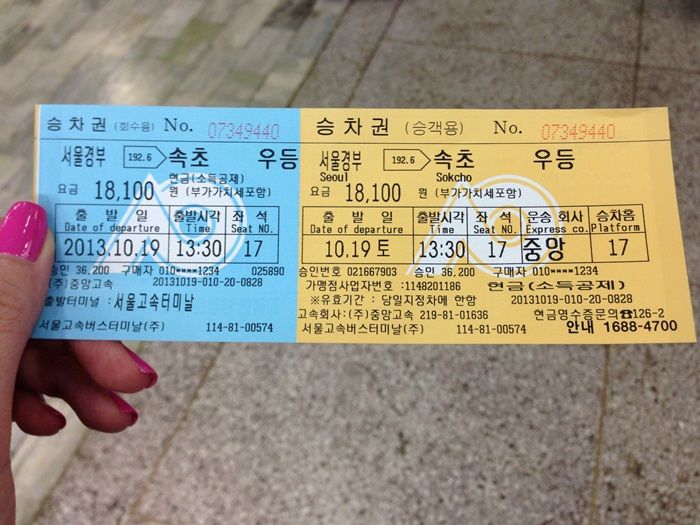 We got the 1.30pm ticket for KRW18,100.
Since we had some time, we went to have our lunch.
There were a few Korean restaurant around the area and we settled down at one.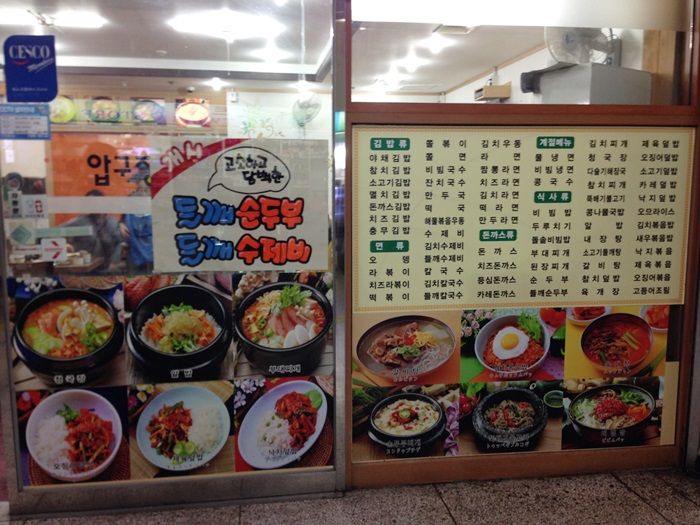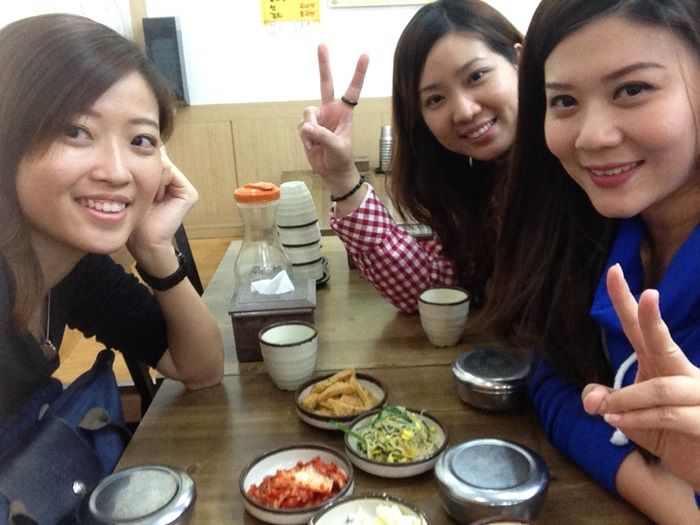 Us with the side dishes..
Army claypot soup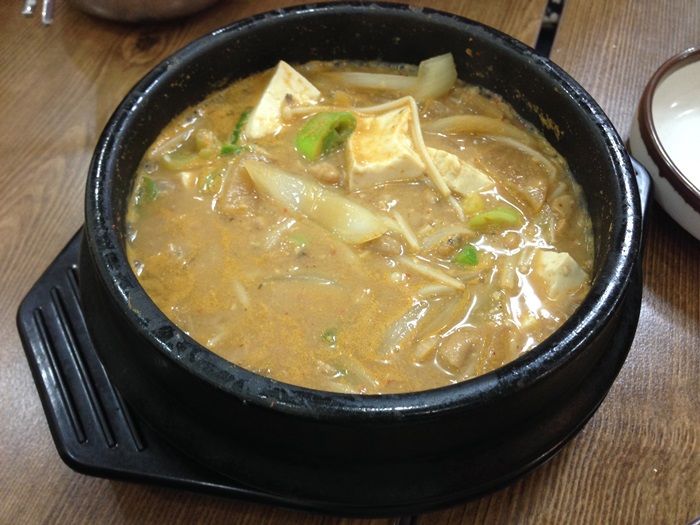 Not sure what is this but the ajumma say its good for health..
By the way, the ajumma there can understand Chinese so we can communicate in Mandarin.
After food, we explore around the bus station before finding the boarding gate to wait for our bus.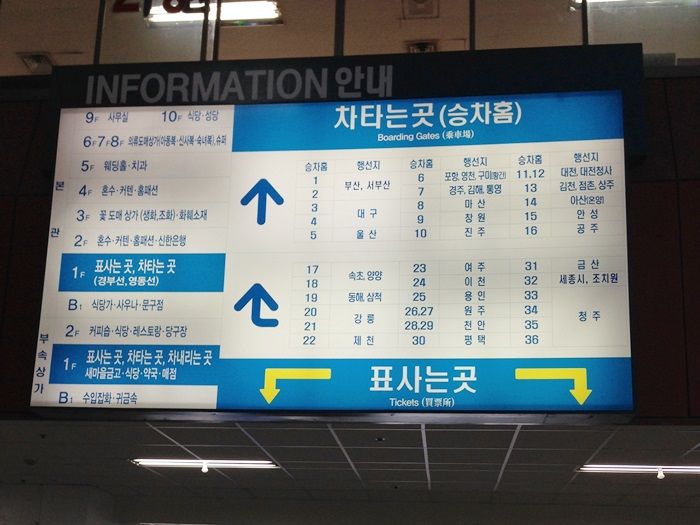 The long bus ride have a stopover for us to go for toilet break and also there's small bites to buy.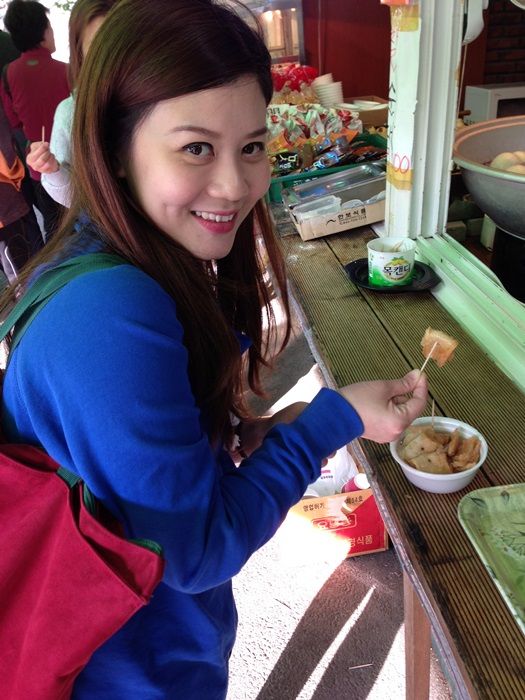 Sheauwei suggested to try this fish cake because she watches Korean show and they like to eat these stuff.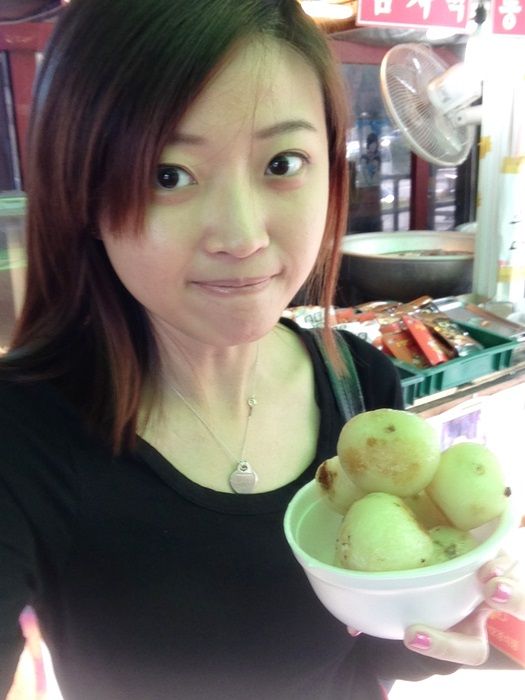 Then I bought this baked potato to try too..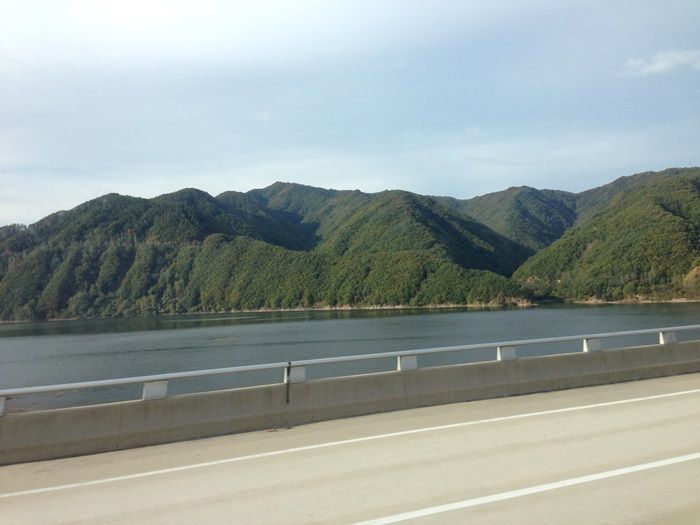 Continue our journey for few hours and...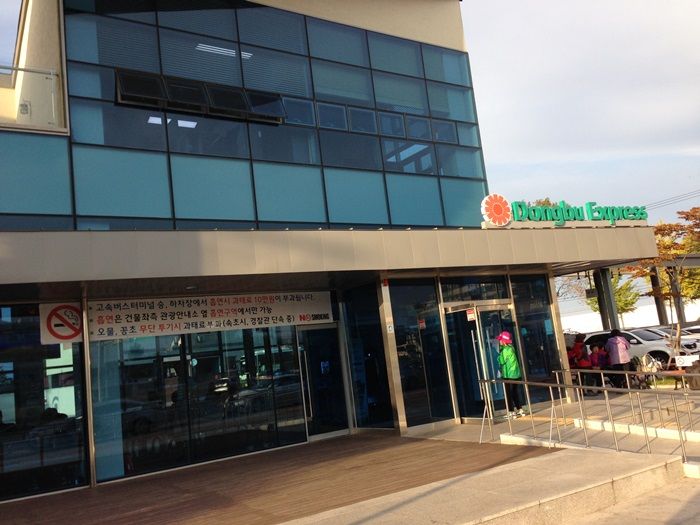 We reached Dongbu Express which was a bit far from our guesthouse.
Therefore, we took a cab down.
First few cab drivers were unfamiliar with James Blue guesthouse but we asked them to call the owner and finally 1 brought us there..
I will review on this guesthouse in other post..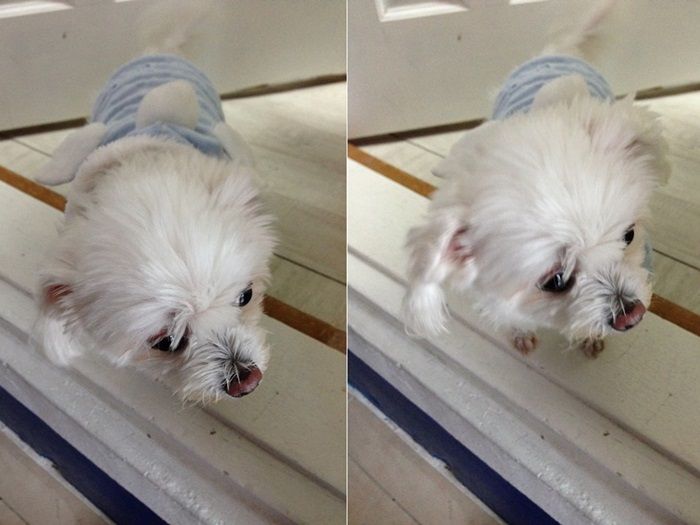 Was greeted by a cute puppy~
After putting our luggages, we went out to explore the places.
We got a map from the tourist information counter.
First stop, Yeonggeumjeong Sunrise Pavilion.
It was quite late when we reached there..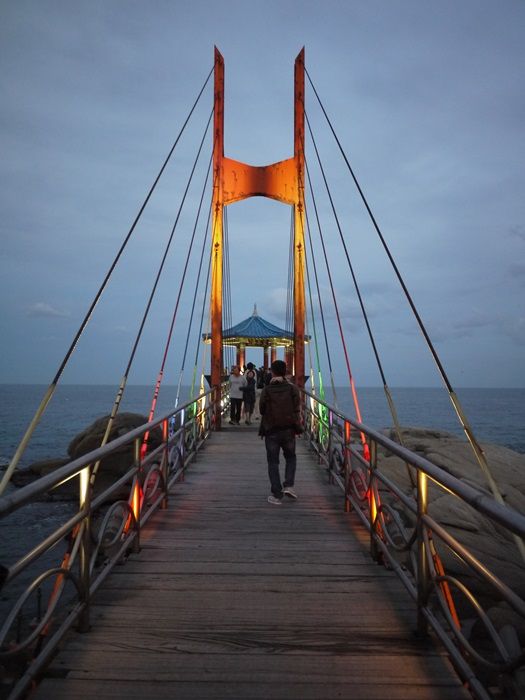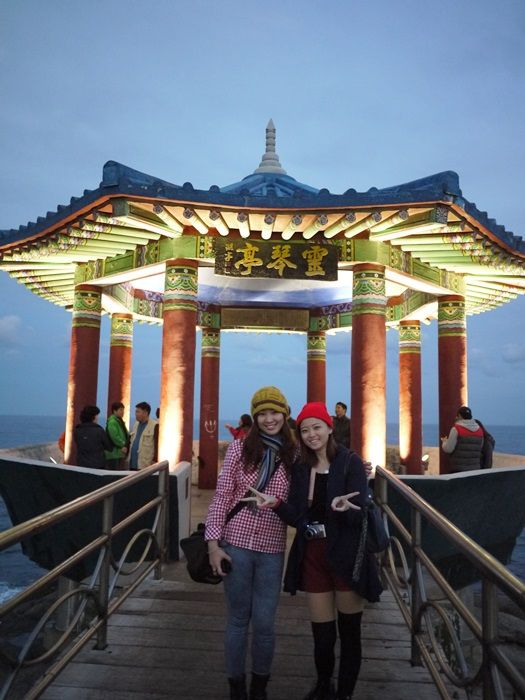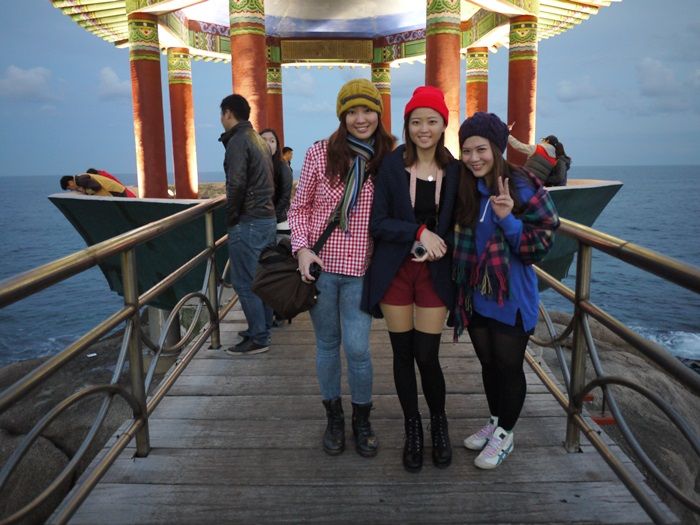 I was quite crazy to wear that thin stocking.. LOL!
Wore it that day and for the rest of the day, I didnt wear it anymore..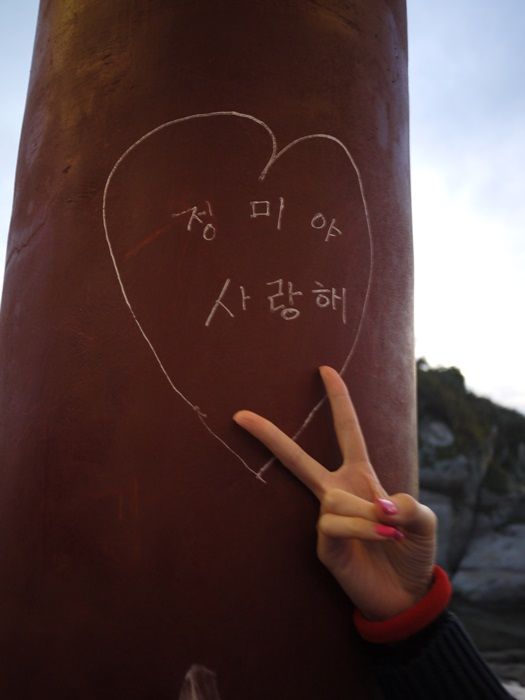 Look sweet even those we don't know the names (I assume those words are names)..
Lighthouse Observatory at Sokcho.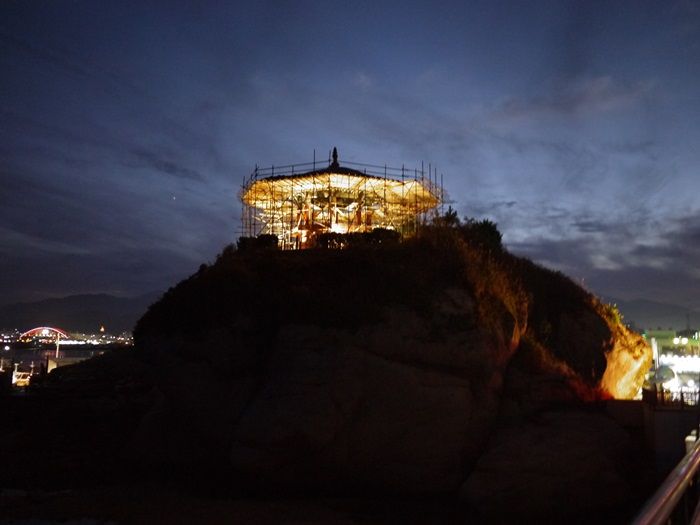 I guess this is the Yeonggeumjeong Pavilion Observatory.
It was under construction so we don't have chance to go up there..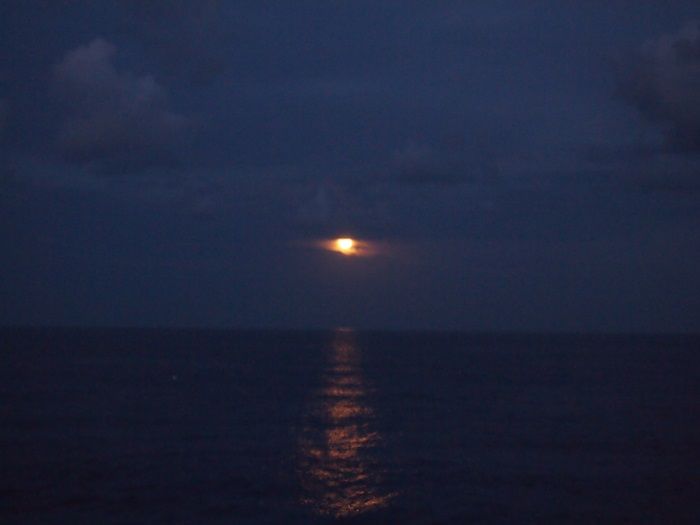 Was lucky to catch a sunset!
The night falls and we saw rainbow bridges.
Decided to walk over..
But before that, we went to find food are the area..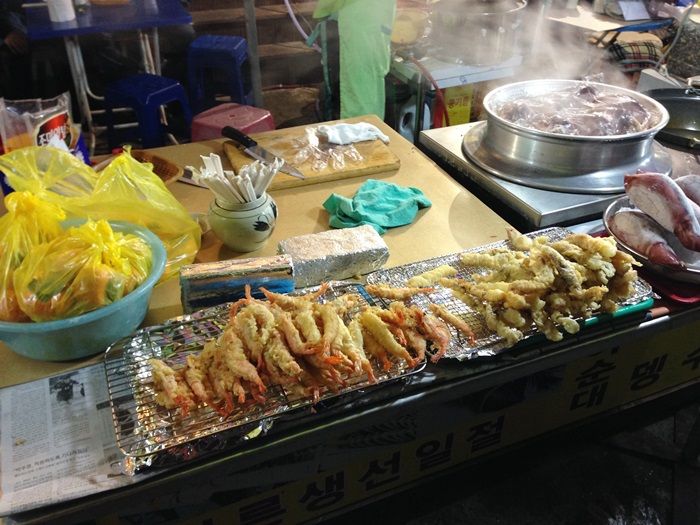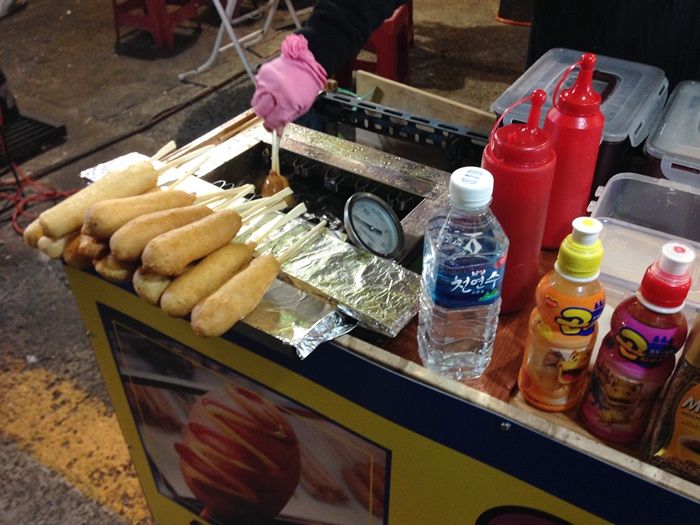 Filling inside the squid.
Taste quite nice but not my preference.
We walked over to Abai Village.
This rainbow light bridge called Seorak-daegyo Bridge if the map states correctly.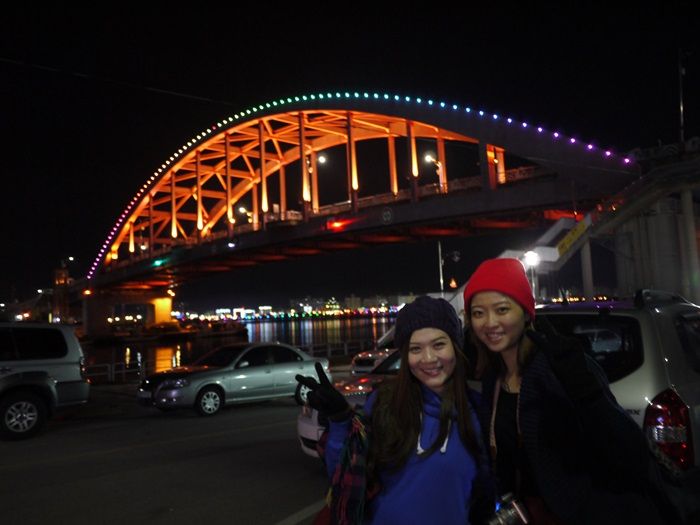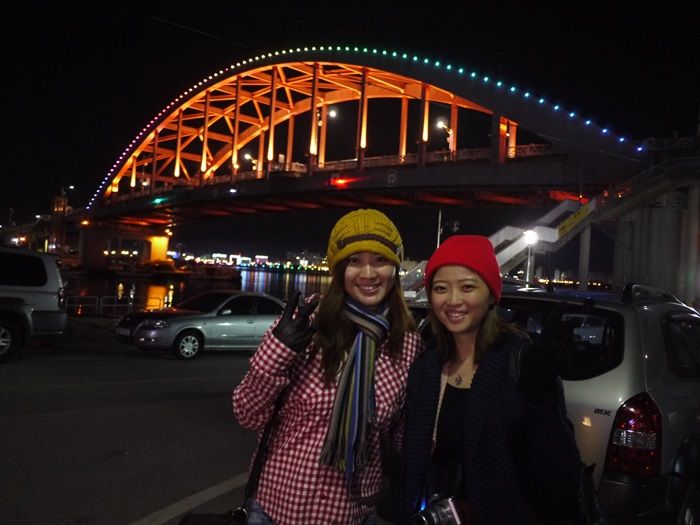 Abai village was a filming site for Autumn in my Heart, one of my favorite drama.
It was quite that night so I guess they only open in the day..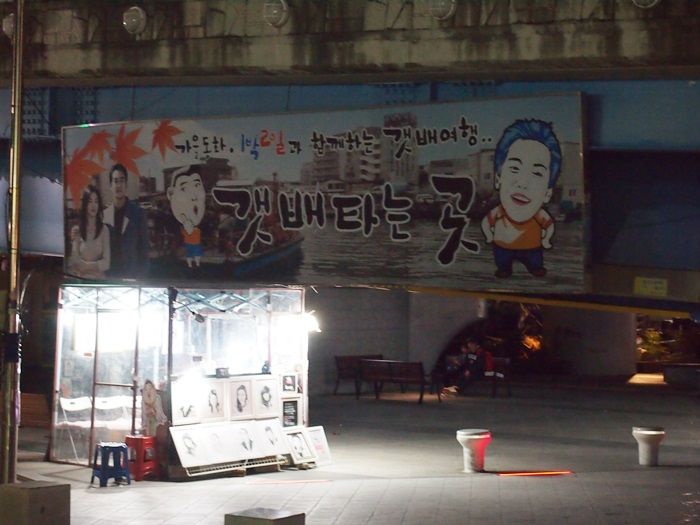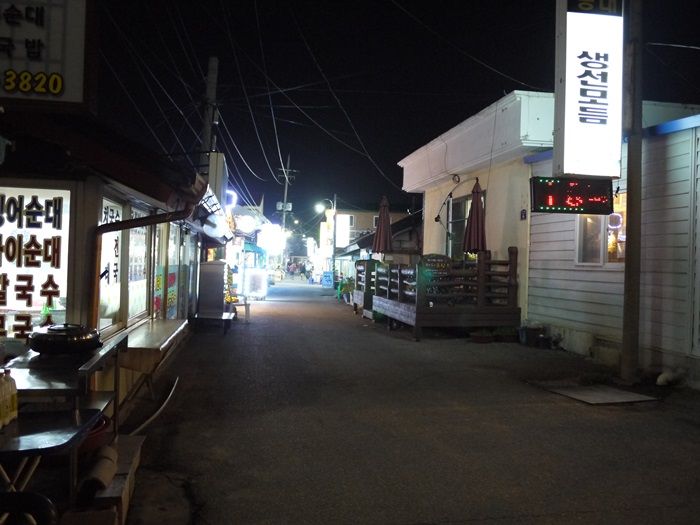 After exploring the place, we went back to our guesthouse to rest to prepare for the next day.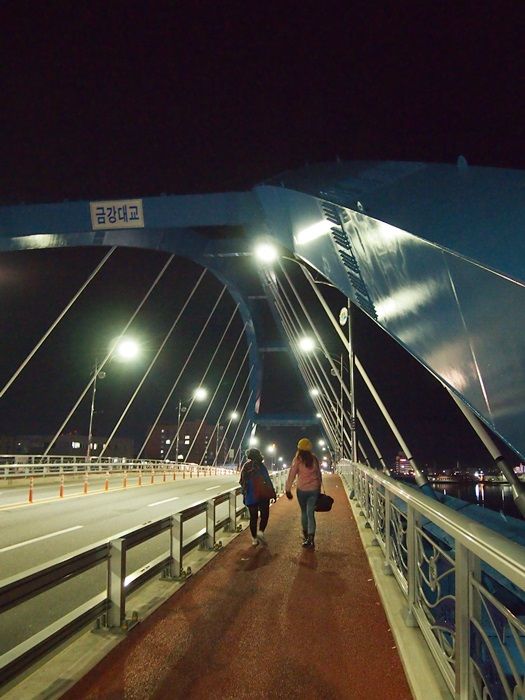 This is the Geumgang-daegyo Bridge.
Will be back soon for more updates!