Ordered cupcakes from Jessica;
Shiberty's Sweets
.
Her cupcakes looks so pretty always tempting me to get one.
Finally i got it and tried.
It really tastes not bad. :)
Steph drove BF and I over to Jessica's house at Simei to collect it.
Luckily we had Steph to fetch us there if not we would need to carry a big box of cupcakes to PS.
We really didnt expect sucha a big box. LOL!
Pretty isnt it?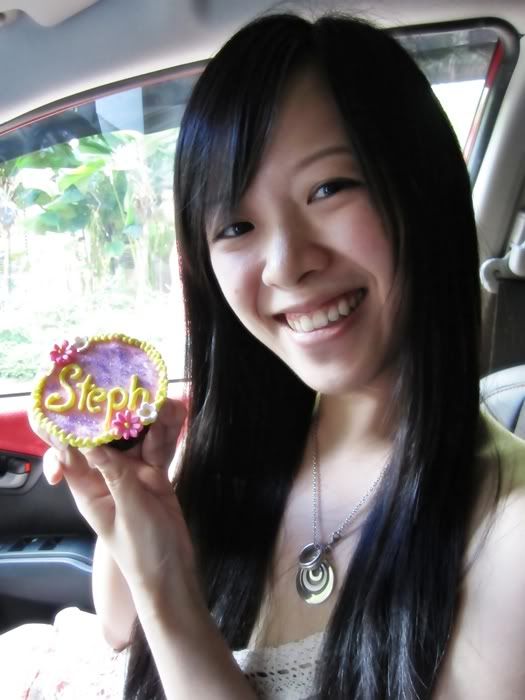 Steph was so happy!
We straight away tried one of the cupcakes in her car!
Then she drove us back to BF house to put the cupcakes into small boxes for her to conveniently bring back home.
After which, we headed to PS for our movie!
Yup, we watched Pirate of the Caribbean On Stranger Tides.
The mermaid from the show is really pretty~
Anyway, it a nice movie.
After the movie, met up with his mum and dad to Kovan for dinner/ supper.
Ended the day like this.
It seems like Sunday when its Saturday.
Alright, till here. :)