The next day, which is on the 3rd June.
We woke up at 7am in the morning.
Washed up and then went down to have our breakfast.
Had breakfast in the hotel restaurant.
The food was nice!
Ate the fried rice, toast bread with butter and milk tea.
-yumyum
At 9pm, we gathered.
Our nx stop was the places near the hotel.
The tour guide brought us to the wet market and those mum(s) went to get some food stuff.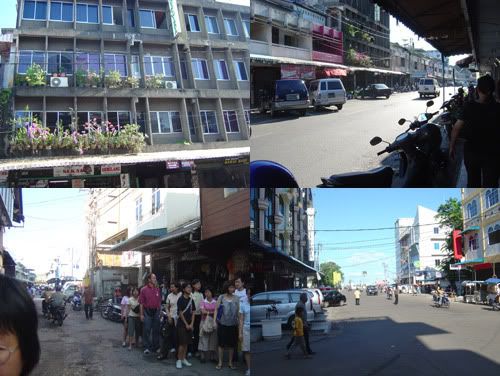 Took the photos along the way.
The houses there are mostly shophouses.
Traffic was busy kind.
Not easy to cross road.
Anyway, after that every family members were all scattered.
So, we went around the stores and shopped ourselves.
Tat time i haven get dear's stuff.
Was kinda worried nv get anything.
So hard to find guy stuff there.
There are alot of female clothings.
Beri nice.
But the price is like SGD$20.
I am like, might as well buy in SG.
-lolx
Somemore i already gt my tops.
Yesterday, i told ya that i complaint i couldnt find dear's size for clothes.
Den mum saw this XXXS clothes den she ask me get tat clothes for him.
-hahax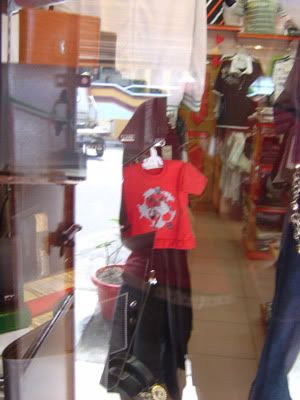 Well, after shopping ard.
I found cap.
Saw some nice one so in the end, i bought a cap for him.
(Sorry my charbos, i nv get anything for u. Nx time ok? Sorry wor.)
While shopping, i saw some specs.
So i went to tried and tk pics. =)
Actually, i feel that these specs dont suit me.
Especially the
first
and
last
one.
I find it look stupid on me.
What do ya all think?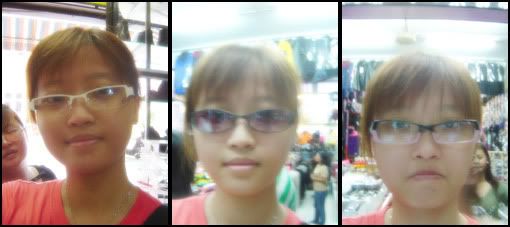 At ard 11.30am, we went back to the hotel to pack up as we have to check out at 12pm.
While waiting for everyone to gather, i took a pic with Jia Wei, my OPSS junior.
-lolx
She's younger than me by 2yrs.
I havent seen her in sch anyway.
-nvmx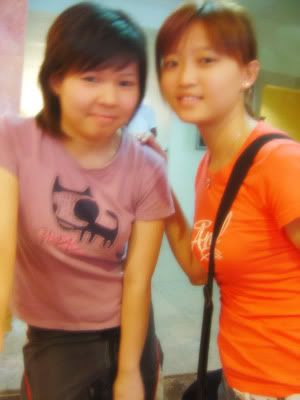 After checking out, everyone gathered and then went to Shangrila restaurant to had our lunch.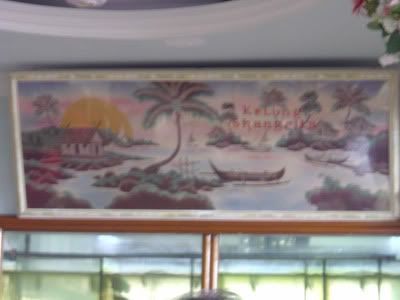 Lunch there was nice.
-hahax
What i can say was the food on the 2nd day is better than 1st day la.
Its like every lunch and dinner will have fish, prawns just that its different taste from different restaurant. =)

After eating, i went to see the scenery there.
Was rather nice so i took some pics.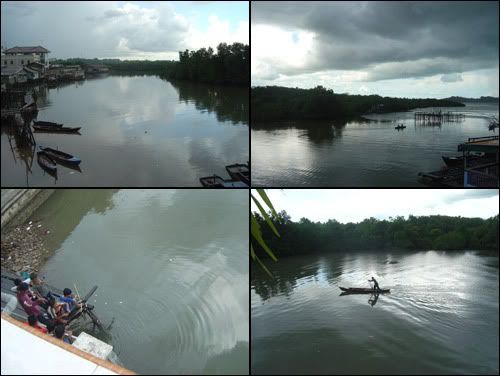 After eating, its time to go back to SG.
Went to the ferry terminal at ard 2.45pm.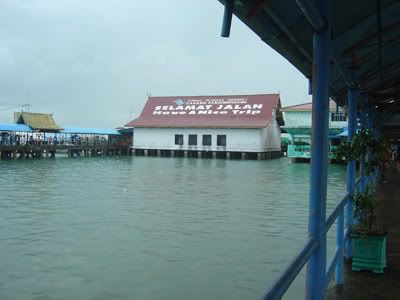 At ard 3.25pm, we board the ferry and went back to SG.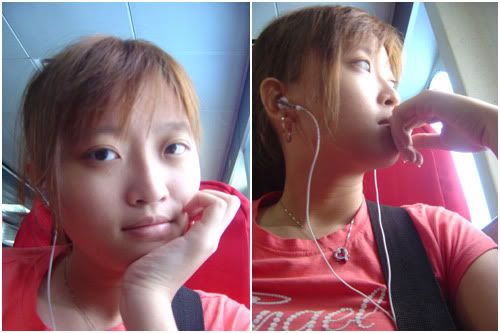 Was tired so slpt for like 1hr in the ferry.
When its about to reach Tanan Merah Terminal.
The ferry stopped.
Cz there was this Navy Police stopped for check.
Stopped for like 10 - 20mins.
No information of any details, so i dunno why they stopped the ferry oso.
Saw the evening sun.
Was nice.
So it took this pics while waiting for them to finish the spot check.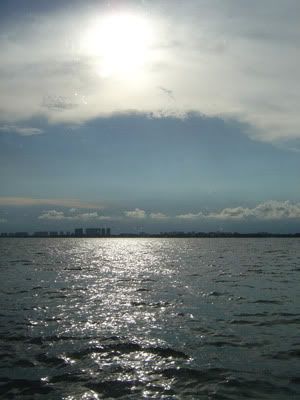 Nice rite?
-heex
Well, reached SG at ard 5.45pm.
Den went to check out, this and that.
Board the coach and send us back home.
Reached home at ard 6.30pm.

After this trip, i feel that in sg, we are more fortunate than the people in bintan. Saw alot of beggers along the streets. See their countries so messy and alot of pollutant. omgx. I heard complaint about the food and the place we stay. However, after thinking, there's people with no food and no place to stay. Its like.. aiya, i could juz only say tat we are more fortunate lo. Hiakx. Everyone should cherish wat they had and not complaint so much about it. :)