SheauWei invited me to join her and her friend for a crab feast at Master Crab Seafood Restaurant, a sze char hawker centre around Ghim Moh.
Its my first time hearing this store, the concept is similar to Mellben Seafood.
Because we have a total of 6 people eating, we ordered quite big portion of food.
Total crabs ordered = 4 pcs! =O
Said to be the signature dish here, Salted Egg Yolk Crab, I would say that the sauce is really rich and tasty.
Another dish we ordered is the Crab Mee Hoon which I find that the soup is not enough taste.
Also, the Mee Hoon is not very Q. Still prefer the one from Mellben Seafood.
Cant remember the name of this dish but it is fried tofu's skin wrapped with prawn.
Really crispy and tasty which is one of the favorite dish there.
Fried chicken coated with flour making the skin really crispy.
Stir Fry Four Season Green Bean is quite oily..
Sambal Kang Kong with Squid is really spicy~
Side dish, satay.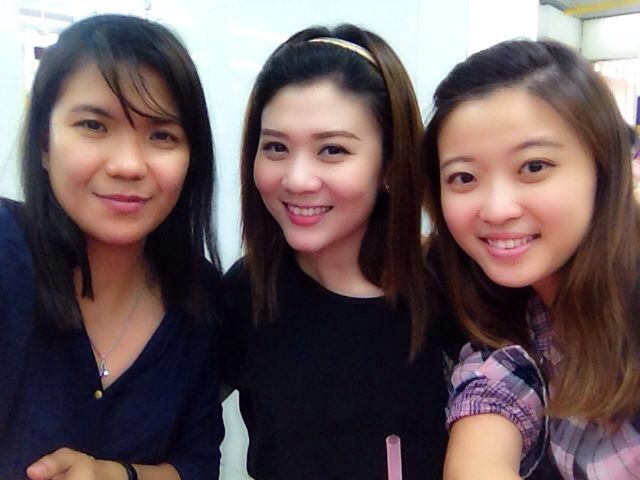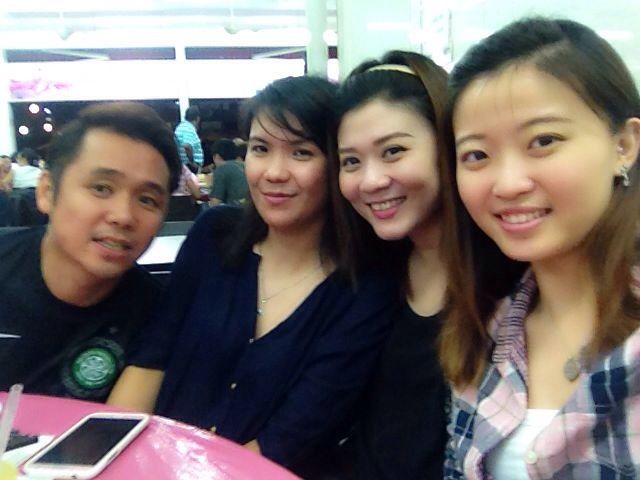 Good Food = Happy People~
Master Crab Seafood Restaurant
Blk 19 Ghim Moh Road #01-229
(Can walk from Buona Vista MRT Station)
Tel: +65 6314 1868
After the great food, we went chillaxing at Timbre Substation.
It was a great fun night when we pull Alma to the stage to perform 2 songs~ :D
We video-ed the performance down. Might upload it if I got the feel. :p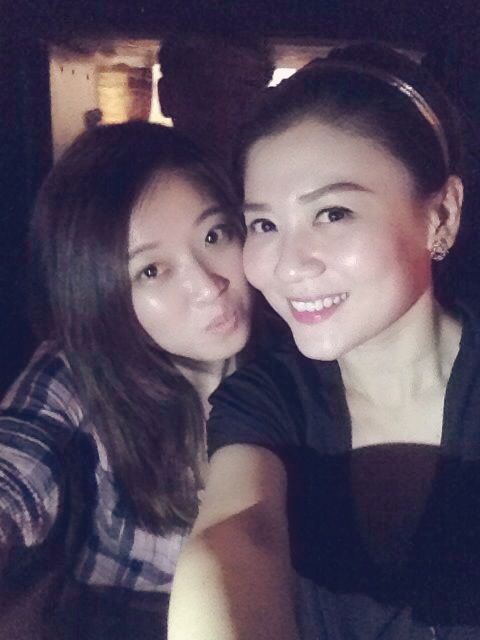 Best photo of the night with SheauWei~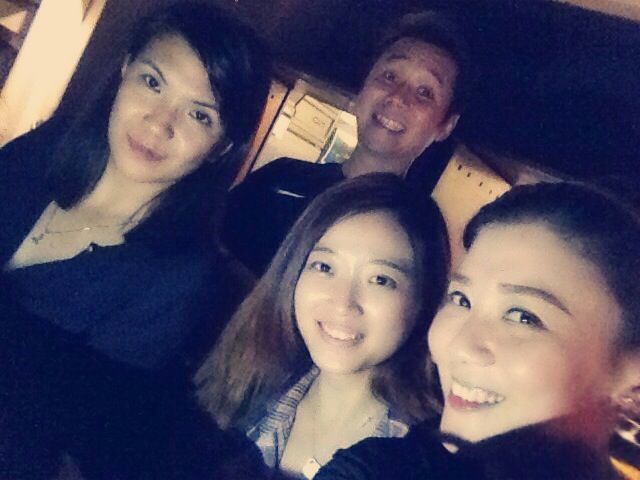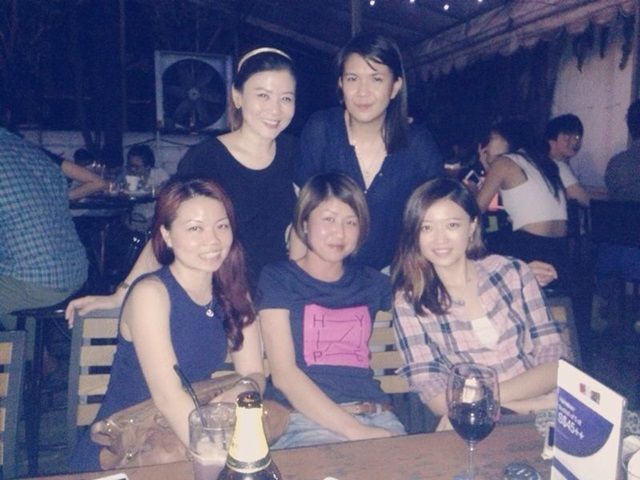 The girls~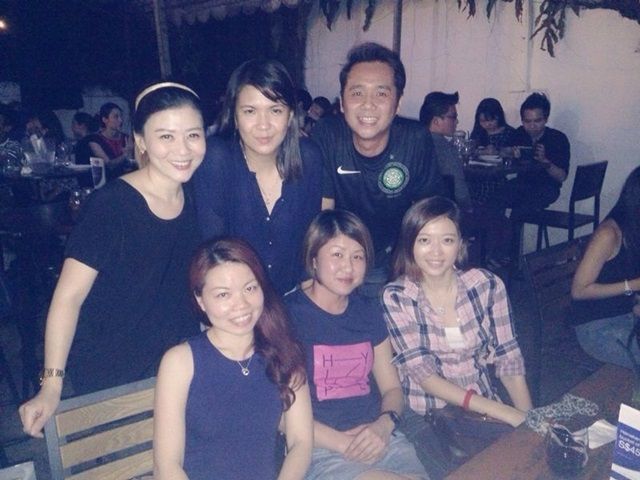 Group photo.
Standing L-R: Sheauwei, Alma, Mak
Sitting: Natalie, Sei Yen, Myself~