Although, i didnt say but i am still missing the cat.
Haix..
Cried after reading my sis long long post about the cat just now. :(
While i was reading it, memories all come back.
And i remember, it always climb up my cupboard and sleep there.
I would sometimes climb up my chair and look at it and sayangx it.
And i really agree with sis, i kinda feel that sth is missing in this house already.
Want to know more about the cat just read my
sis blog
bahx.
Haix, I really hope its resting in peace.
No any cat and replaced u. =)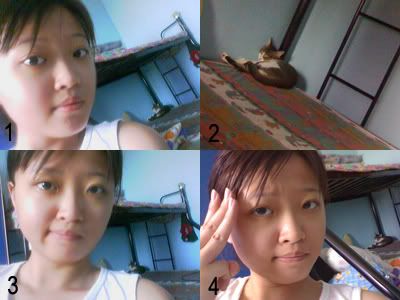 An old pics of the notti cat.
Around CNY this year.
Shall upload on a video that Lixian took of the cat soon~